Loaded Strat Pickguards

Due to popular demand!!!

We will continue to offer loaded pickguards

JJ's Guitar Pickups are still offering a limited range of loaded pickguards for Strat. Drop your chosen set of pickups into a loaded pre-wired and tested pickguard for an additional $150.

All JJ's pickguards feature quality components you expect - CTS A250K pots, Wafer 5 way switch, Orange Drop or USSR capacitors (0.022/0.047uF) wired up with Gavitt cloth pushback wire. Each pickguard comes with a wiring diagram and pickguard mounting screws to bolt it into your guitar. Ben and Joe both solder to applicable IPC (old Military Spec) standards throughout and use only quality parts, materials, tools and techniques. We build to a very high standard.

We have both 8 hole (50's) and 11 hole (modern) in a basic range of colours - Neutral White, Aged white, Mint Green, Black, some in single ply, some in 3 ply. If you have a MIJ or reissue guitar, we can locate 62/64 pattern guards and may have some in stock. If we don't have it we can usually order it in for you, please allow lead time to source your particular guard.

Work on pickguards will only commence once full payment has been made. We only keep parts inventory for our own customers. Sorry, but we do not sell parts separately.

We turn around high quality work quite fast for you, we will have you rockin' in no time!

If you'd like to order, just give us a yell via the contact page and we will see what we can do for you! - Cheers, Ben - 08-11-2021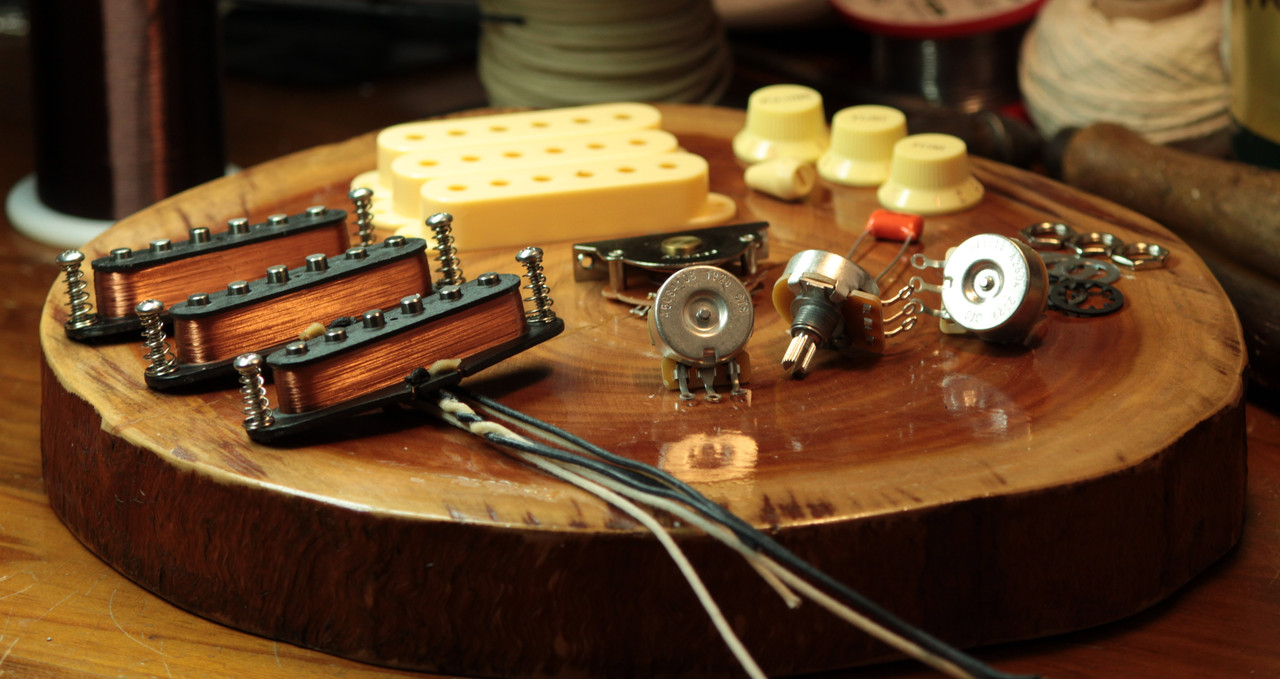 All of our wiring looks like this, all the time!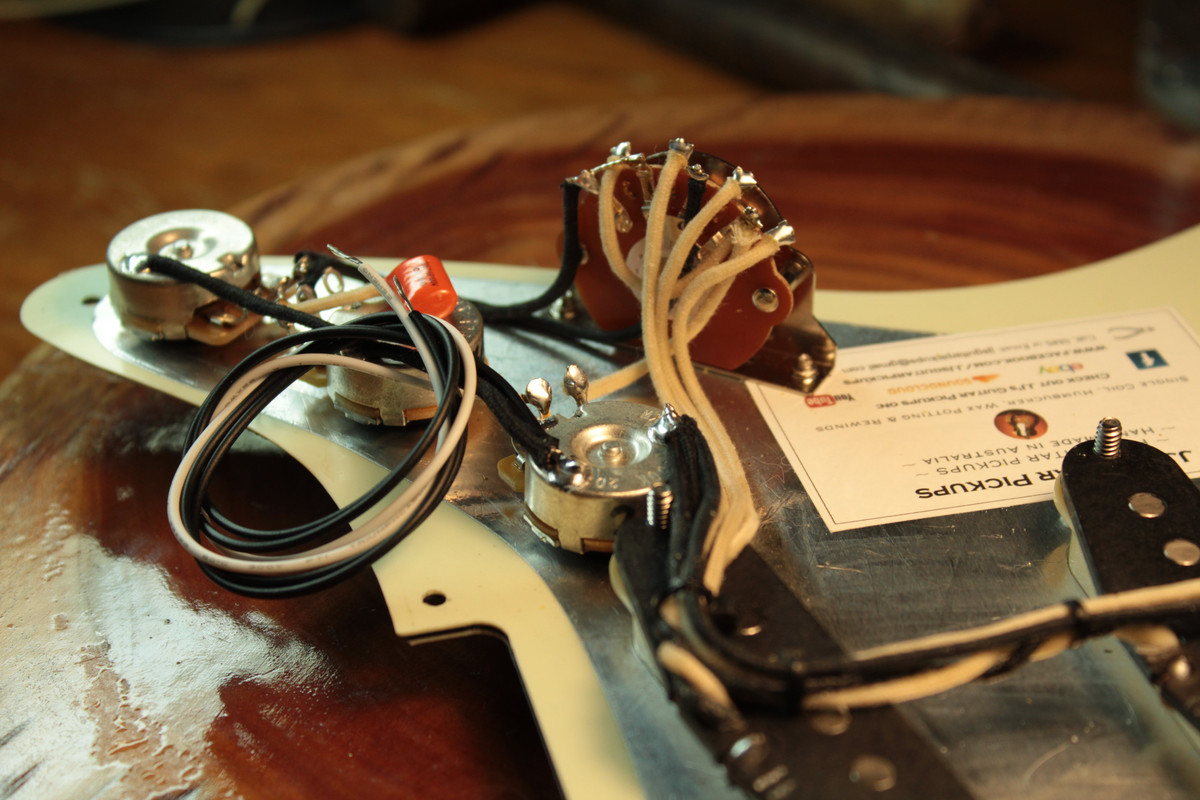 JJ's Guitar Pickups is an online only business, shipping pickups to customers. We don't work on instruments or sell guitar parts separately.