Loaded Strat Pickguards

Changes for 2021-2022

JJ's Guitar Pickups are phasing out loaded pickguards over the remainder of 2021-22. This change allows us to spend less time hunting down plastics and to focus on producing new pickup models and sounds. If you're after a pickguard, we still have some stock, so give us a yell via the
contact
page and we will see what we can do for you!
Custom Pickguard assembly welcome!
If you have an existing pickguard, or are ordering a pickguard that you'd like loaded by us, we will be happy to help. We will continue to offer IPC/MilSpec soldering and assembly procedures on loaded pickguards you would like to send in to us. Just give us a yell via the contact page and we will be happy to install pickups and wire up to your specs. You supply the parts (pots, switches, covers, knobs etc) - Any wiring scheme you can dream up, we can probably wire up for you!

Modifications Available

Prices on request.

- The Seven Sound Mod - Includes C&K SPST switch, drilling/installation, wiring up and testing

- Treble Bleed kits

- Tone Control configuration - Assignment of any of the two Strat tone controls to any pickup combination - Just let us know and we will do this at no extra charge.
- Separate tone capacitors (one for each of the two tone controls) - Additional cost for a second Orange Drop or USSR Paper In Oil
- Copper Shielding to pickguard (If aluminium shielding is already present, no further shielding is required and there's no extra cost) additional cost for time and materials for copper shielding.

- No Load pots, alternative pot values and tapers, push/pull, push/push may be available on order with lead times.

- Complex feats of wiring available, prices on request. If you can dream it up, and it's technically possible, Ben can wire it up for you.

A bit about our workmanship

Since 1988, Ben Bailey has completed IPC and MilSpec soldering training and examination to instructor level. His industry experience includes some of the toughest and most complex soldering/wiring jobs working in Satellite electronics, Satellite amplifiers and rework of through-hole and SMT components for the Telecommunications industry. In this role, Ben has maintained a high standard and has trained many people in soldering. JJ has been fully trained by Ben to make guitar pickups and pickguards to IPC soldering standards. We can confidently say our soldering and wiring is of industry standard and exceeds all applicable specifications. We strive to maintain a very high standard at all times. Ben has been a guitarist for over 30 years and JJ for over 10 years.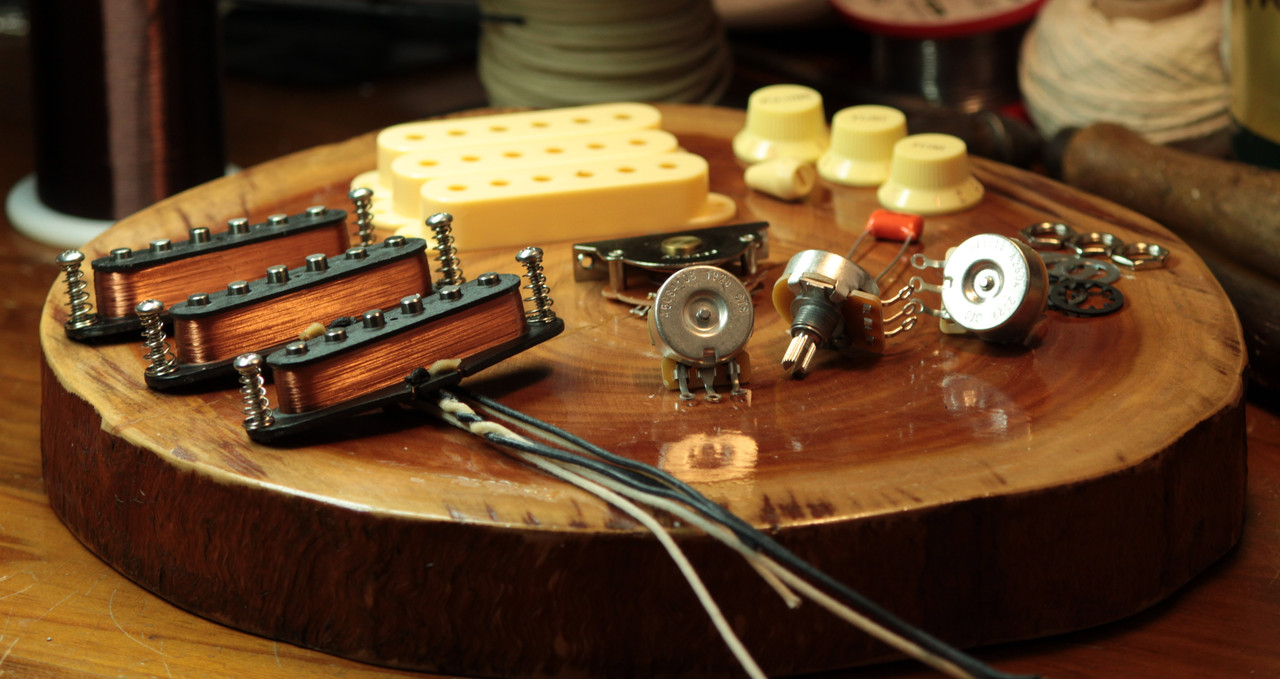 All of our wiring looks like this, all the time!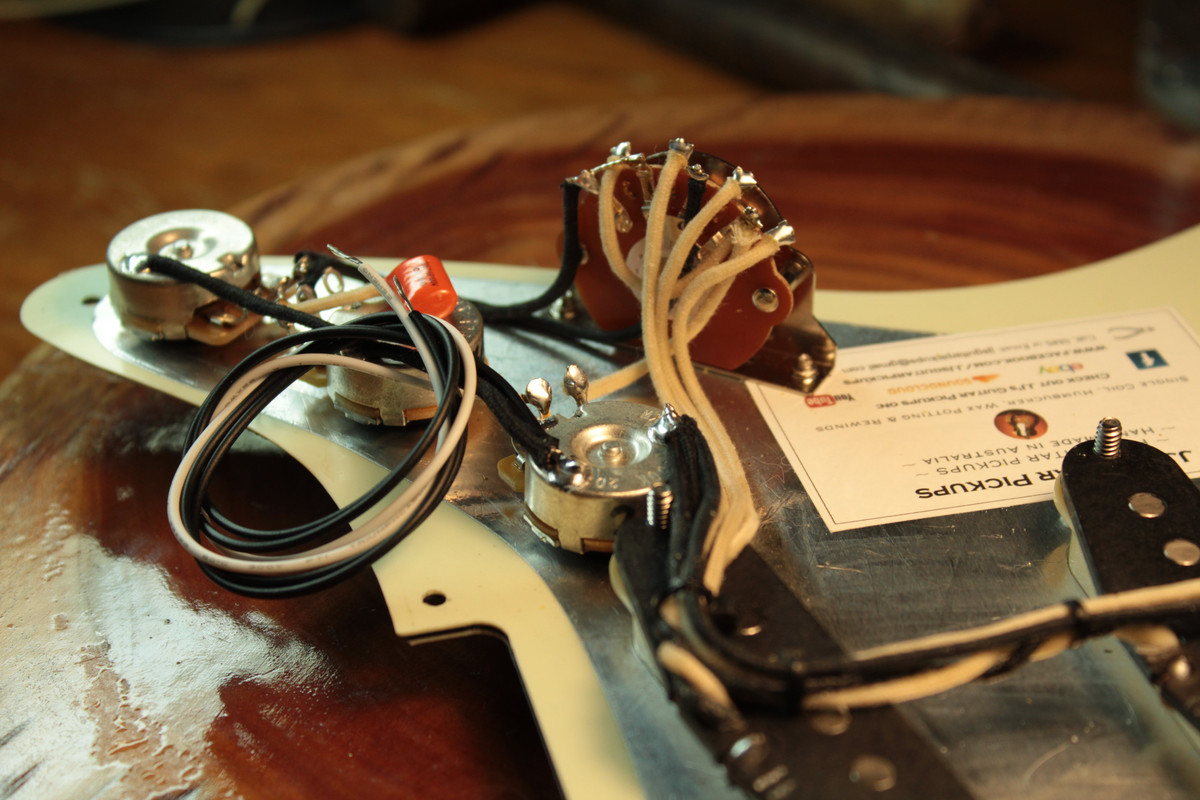 JJ's Guitar Pickups is an online only business, shipping pickups to customers. We don't work on instruments or sell guitar parts separately.